Plant biologist & Herbarium curator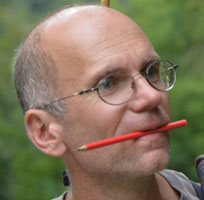 ---
My fundamental research interests are the evolutionary and ecological mechanisms shaping the diversity and distributions of vascular plants with main focus on polyploid genera of Hieracium and Pilosella, both with prevalent asexual seed reproduction –
apomixis
, and Centaurea, which encompasses several important plant invader species. Since apomictic taxa are typically allopolyploids, my research focuses on polyploidization and interspecific hybridization and effects of these phenomena on evolution of apomixis in natural and artificial polyploids, and consequences of apomictic reproduction on fitness, ecology and taxonomic and distributional patterns of apomictic lineages. Since I am Head currator of the Herbarium collections, I am interested also in use of herbarium collections for purposes going beyond taxonomy and systematics. For instance, I use herbarium specimens to document temporal changes in distributional patterns in rare and invasive plants, or in ecophysiological responses to global change.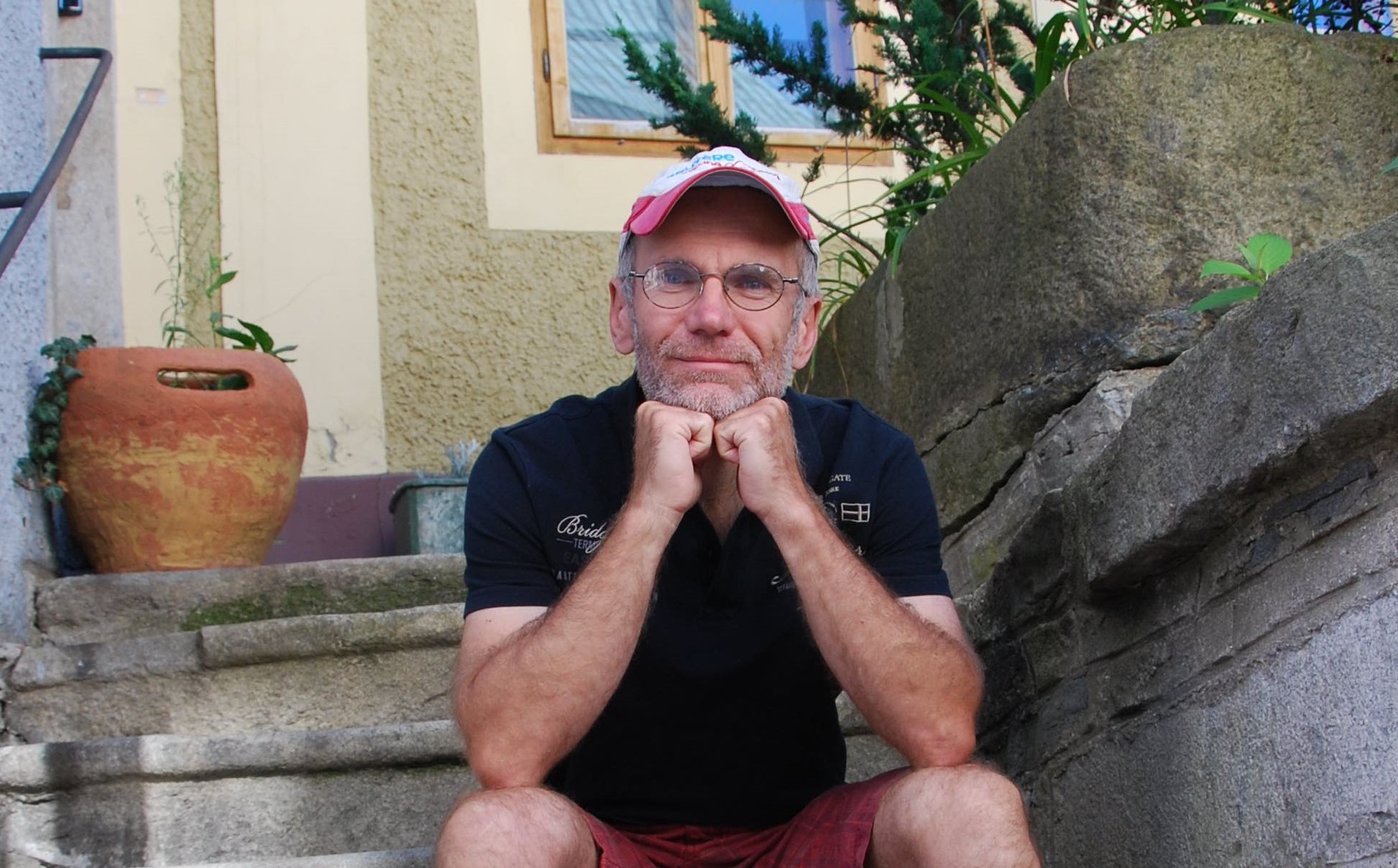 Herbarium collections PRC
---
The herbarium collection of the Charles University in Prague (Herbarium Universitatis Carolinae Pragensis, international herbarium acronym: PRC) houses more than 2,200,000 specimens of algae, bryophytes, fungi , lichens and vascular plants. A seed collection consisting of more than 20,000 samples and representing ca 11,000 taxa of vascular plants is also a part of PRC. Due to its size, age (founded in 1775), geographical coverage and importance (tens of thousands of type specimens),the PRC collection belongs to the 25 biggest and oldest herbaria in the world and the collections within which are housed by the university institutions are ranked in the top 10 (Index Herbariorum, the 8th printed edition, 1990). The PRC collections contribute to a wide range of scientific activities in plant systematics, ecology, biogeography, floristics, conservation biology and paleoecology at the Charles University and in other institutions throughout the world.
Search our Herbarium collections online - https://herbarium.univie.ac.at/database/search.php
---
courses: study information system at the Charles University
Introduction to study of biodiversity (with K. Marhold, M. Slovák & T. Fér)
Phytogeography (with Z. Kaplan, J. Ripka & J. Sakala)
Plant breeding systems (with J. Chrtek)
Scientific writing in Ecology and Evolution (with T. Herben)

Student projects (Bc, MSc, PhD)
Navrhovaná témata studentských prací
---
O vzniku druhů
Proces vzniku druhů obvykle trvá dlouhou dobu. Avšak když je spojen s mezidruhovým křížením a polyploidizací, a je stabilizován partenogenetickým rozmnožováním (apomixií) vytvářejícím nejúčinnejší reprodukční bariéru, můžete ho zachytit i během vašeho studia! Jaká je ale postupnost jednotlivých speciačních kroků? Jak rychle dochází k stabilizaci polyploidních hybridů a jaká je jejich koexistence s ancestrálními liniemi?
Příležitostný sex? Když ano, jak často a za jakých podmínek?
I když většina pravých polyploidních jestřábníků (Hieracium) tvoří semena výlučně nepohlavní cestou – apomixií (rostlinná partenogeneze), najdou se jedinci, kteří dokáží kombinovat převažující apomixii s příležitostní tvorbou semen. Nevíme ale, do jaké míry je tato reprodukčně smíšená strategie ovlyvňována vnějšímí faktory (teplota, světlo) a do jaké míry je dědičná.
Pylová sterilita apomiktů
Rostliny s autonomní apomixií jako jsou pravé jestřábníky často netvoří žádný pyl. Ale proč? Jaké jsou možné příčiny pylové sterility? Víme (mikromorfologicky) zjistit ve kterém stadiu dochází k pylové sterilitě? Je ovlivněna i vnějšími faktory jako je kupříkladu teplota?
Kolonizační a kompetiční potenciál apomiktů a sexuálů
Protože rostliny s automonomní apomixii jsou při tvorbě semen zcela nezávislé na přítomnosti kompatibilních sexuálních partnerů a opylovačů, může tato reprodukční strategie velmi výrazně zvýhodňovat apomikty před sexuály zejména při expanzi areálů nebo při kolonizaci na dlouhou vzdálenost. Můžou apomikti díky větší produkci semen vytlačit sexuály z malých sympatrických populací?
Biogeografie apomixie
Lepší kolonizační schopnost apomiktů – rostlin s nepohlavní tvorbou semen, se má odrážet v paternu tzv. geografické partenogeneze, kdy apomikti mají mít daleko větší areály, které jsou posunuty více na sever, zejména do oblastí, které byly pod vlivem pevninského zalednění. Je tomu ale skutečně tak? Můžeme geografickou partenogenezi kvantifikovat? Můžeme zjistit, které další environmentální nebo historické faktory ovlivnily současné rozšíření sexuálů a z nich odvozených apomiktů?
Zánik druhů v živém přenosu aneb Zachraňte vojína Ryana!
Proč biologické druhy vymírají? Proč je jedna z nejvzácnějších rostlin Andryala laevitomentosa na světě na pokraji zániku? A můžeme ji nějak pomoci?
Jak rostliny reagují na globální změnu?
Neustále se měnící obsah CO2 v atmosféře, stoupající teplota, nitrifikace, výkyvy v srážkách – tomu všemu čelí rostliny už hodně dlouhou dobu, ale velmi intenzivně až posledních 200 let. Chcete vědět jak na tyto změny reagují? Co tak propojit herbářové sbírky, práci v terénu a analýzy stabilních izotopů?
Taxonomie, fylogeneze a biogeografie komplexu Allium ericetorum
Taxonomický komplex skupiny česneku bledožlutého zahrnuje několik nejasně rozlišených taxonů rozšířených od západní Evropy na východ po Ukrajinu a Moldavsko. Některé z taxonů zřejmě představují druhy s poměrně dobře ohraničeným areálem a vazbou na určitý typ habitatu - skalní nebo luční biotopy. Cílem práce je kritická taxonomická revize a objasnení fylogenetických vztahů a biogeografie této skupiny. Jako metodologické přístupy budou použity: studium herbářového (včetně typového) a vlastního materiálu z terénu, experimentální kultivace rostlin, analýza ploidní úrovně (karyologie a průtoková cytometrie) a molekulární analýzy. Tato téma je vhodná pro studenty se zájmem o taxonomii / systematiku, kteří rádi kombinují terénní výzkum s experimentálním přístupem.
---
2013-
Head Curator and Associate Professor, Charles University, Praha, Czech Republic
2013-2016
Research Associate, Institute of Botany, Czech Academy of Sciences
2013
Associate Professor in Botany, Masaryk Univesrity, Brno, Czech Republic
2007-2012
Post-doctoral Research Associate, Department of Biology, Ecology & Evolution Unit, University of Fribourg, Switzerland
2005-2007
Post-doctoral Research Associate, Laboratoire d'Ecologie Alpine, Université J. Fourier, Grenoble, France
2003-2005
Teaching Assistant, Institute of Biology and Ecology, P.J. Šafárik University, Košice, Slovakia
2003
PhD in Botany, Institute of Botany, Bratislava, Slovakia (with K. Marhold)
1999-2005
Research Assistant (part time), Department of Vascular Plant Systematics, Institute of Botany, Slovak Academy of Sciences, Bratislava, Slovakia
1998-2003
Research Assistant, Department of Botany, Institute of Biology and Ecology, P.J. Šafárik University, Košice, Slovakia
1995
MSc in Plant Physiology and Genetics, P.J. Šafárik University Košice, Slovakia (with P. Mártonfi)